Rassler - Pro Wrestling Career RPG
Rassler Release 12 is now available - plus info on releases 13 and 14
---
Rassler release 12 is now available in your itch app. Release 12 is a lot of under-the-hood work and a few significant front-end and gameplay changes. One of the major changes you'll see right away is the brand-new title screen, which features a famous quote about pro wrestling that is randomized each time.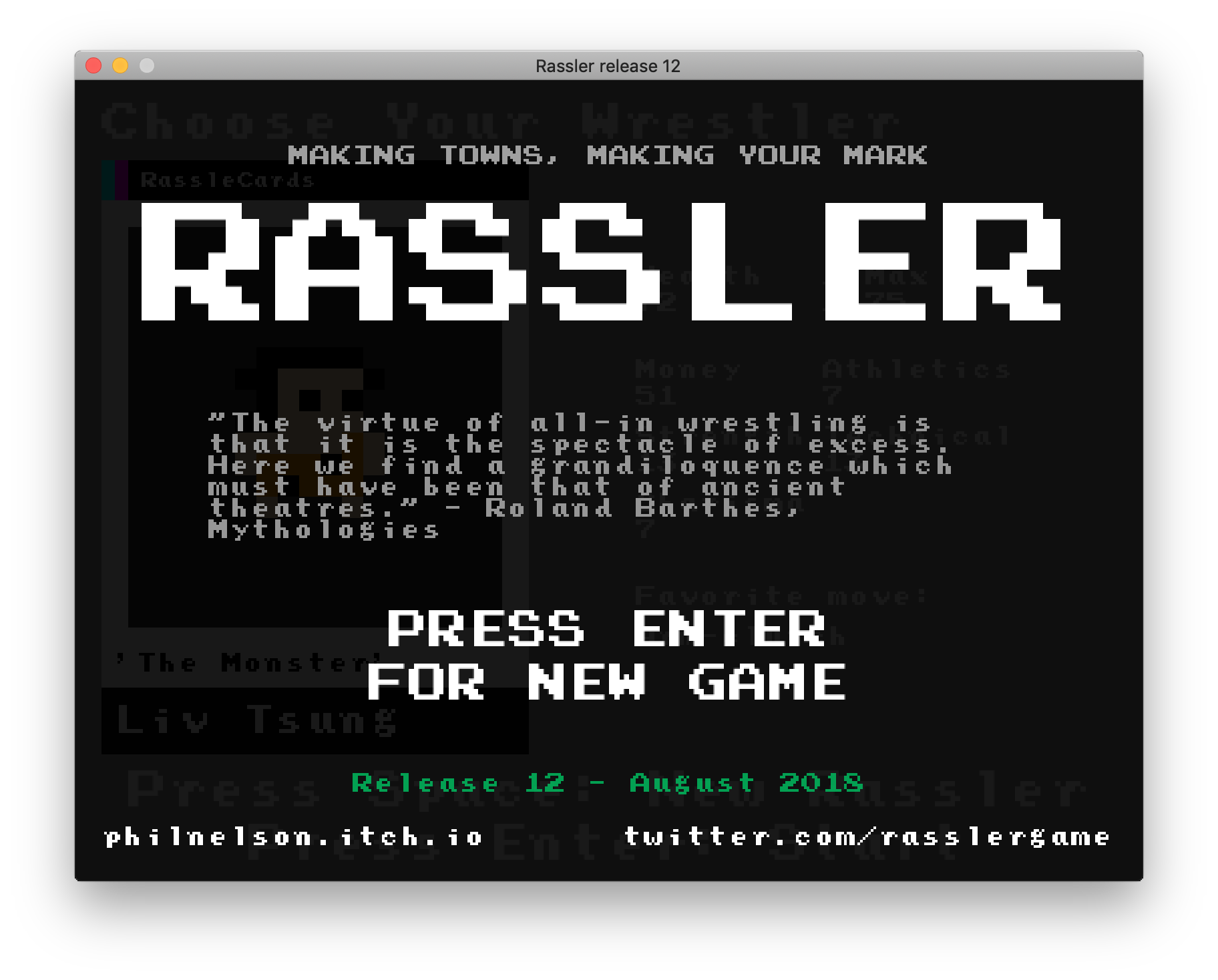 If you have any quotes you'd like to see added, send them my way.
Another major change is to the territory selection/generation. In previous Rassler releases, the player would be presented with 3 territories to choose from. In Release 12, the starting territory is randomly generated, just like each wrestler character is. The way territories are generated now accounts for popularity and each territory is capped at a certain number of wrestlers. The player can also now page between a listing of every wrestler in a territory before moving on with the game.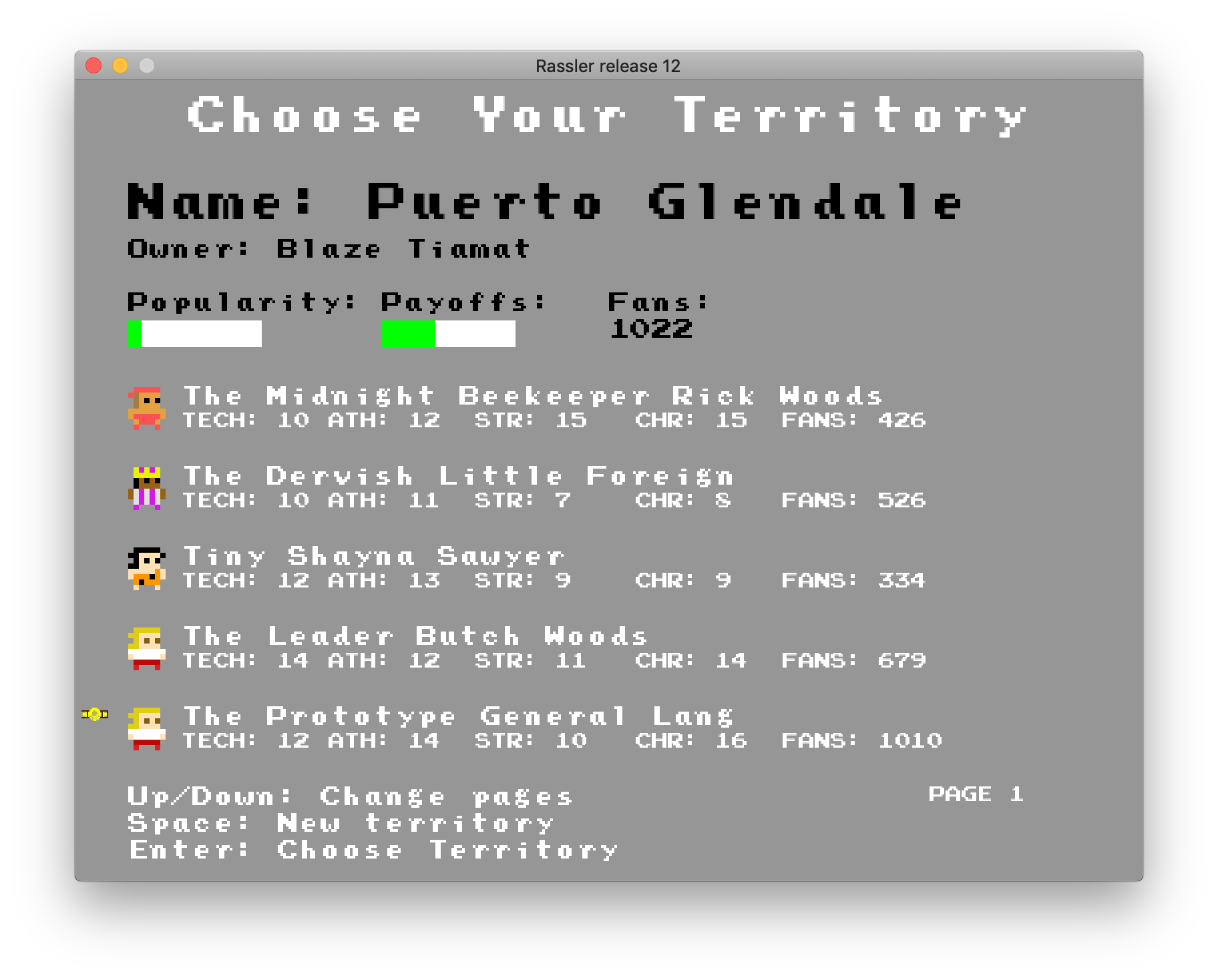 Rassler release 13 will feature Power Rankings for your territory. This will provide a much stronger feedback loop for players to understand when they are progressing, and will eventually allow your wrestler to win and defend the championship for the first time in Rassler. The current roadmap for Rassler release 14 is an update to inter-personal relationships, with your wrestler being able to complain to the booker about match pairings, have personal issues with fellow wrestlers, and more.
In other news, I've recently started streaming Fire Pro Wrestling World matches on Twitch. Follow me over there if you're so inclined at https://www.twitch.tv/extrafuture/


Files
rassler-windows64.zip
4 MB
rassler-windows32.zip
4 MB
Get Rassler - Pro Wrestling Career RPG