Leveling up, treasure, and (cave) interior decoration
---
Last time on the Haunted Eye Dev Log we talked about music, ladders, and buttons. I didn't get to release an update like I wanted to, because a few important bits were still not tested enough. I'm going to push a release on Saturday the 3rd if not sooner. The good news is we've got some cool new stuff to look forward to:
* Newly-designed environment tiles for the rocks, cave wall, upcoming poison traps, etc.
* A bunch of new sound effects (also I uploaded the theme song to Soundcloud)

* Falling damage (you can pull the floor out from under people)
* The ability to move objects and NPCs using your mind. Now you can decorate your cave with the petrified bodies of your enemies.

* When killed, NPCs will drop coins as god intended

* UI additions and polish

* It looks so much cooler, check it out: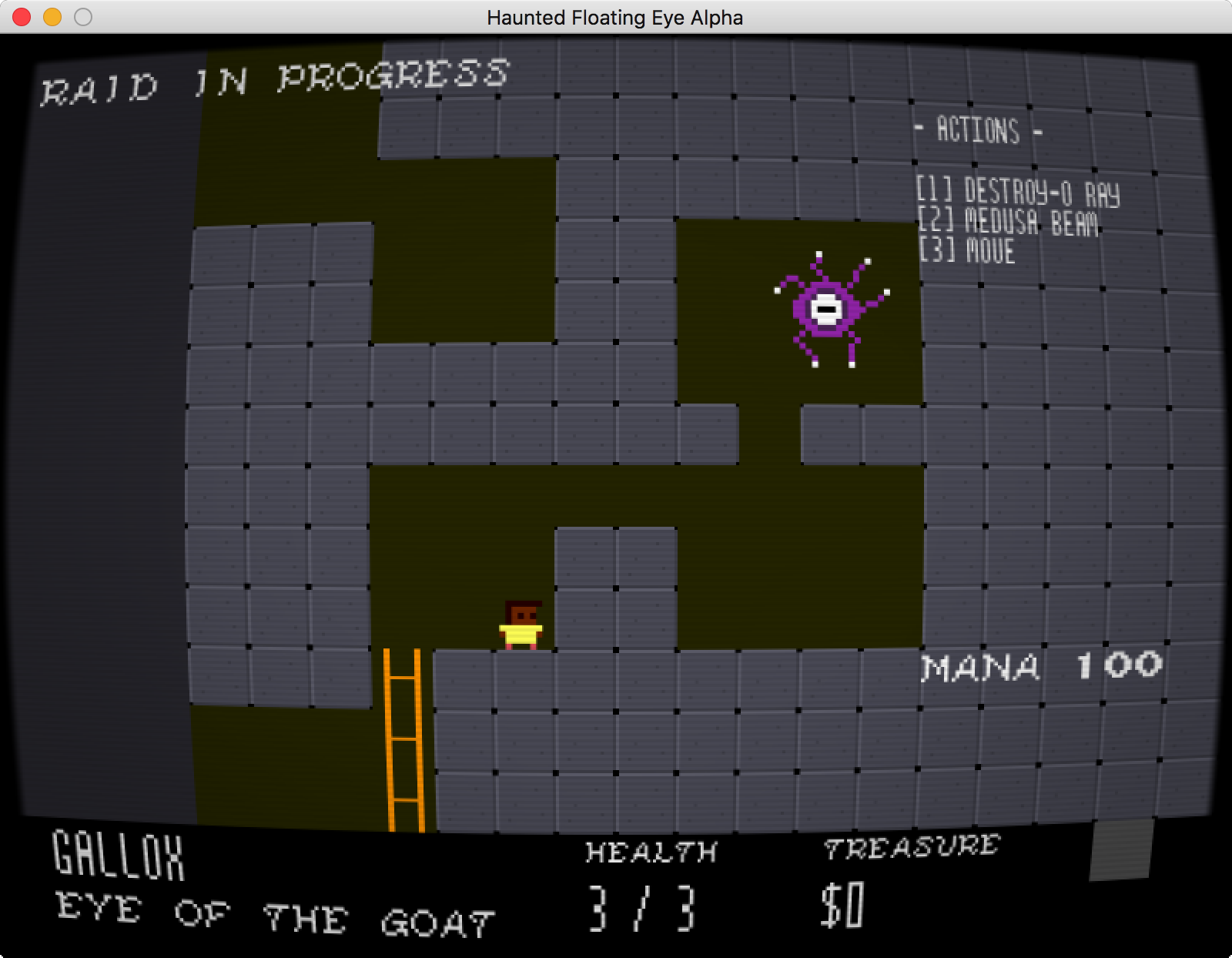 Get Haunted Floating Eye - Lair Defense