Next release timeline, NPC pathfinding, music, ladders and buttons
---
I'm pretty close to a new release of Haunted Floating Eye, which may come as soon as this weekend. Here's some of what I've been working on.

Music

Haunted Floating Eye now has a nice little looping background beat (which you can turn on and off). It's available on Soundcloud

NPC Pathfinding is hard!

I'm using the excellent Jumper pathfinding library, but since this game is not top-down there is some subtlety to creating a good occupancy grid and traversing it properly. What's going to end up happening is we'll re-generate the occupancy grid as people add and remove objects from the scene (such as ladders), making sure they don't end up floating above the "floor".

Ladders

Raid members will now spend one "turn" building a ladder to climb upwards, should navigating your lair require it. Here's an example with some debug text still attached. Don't judge me.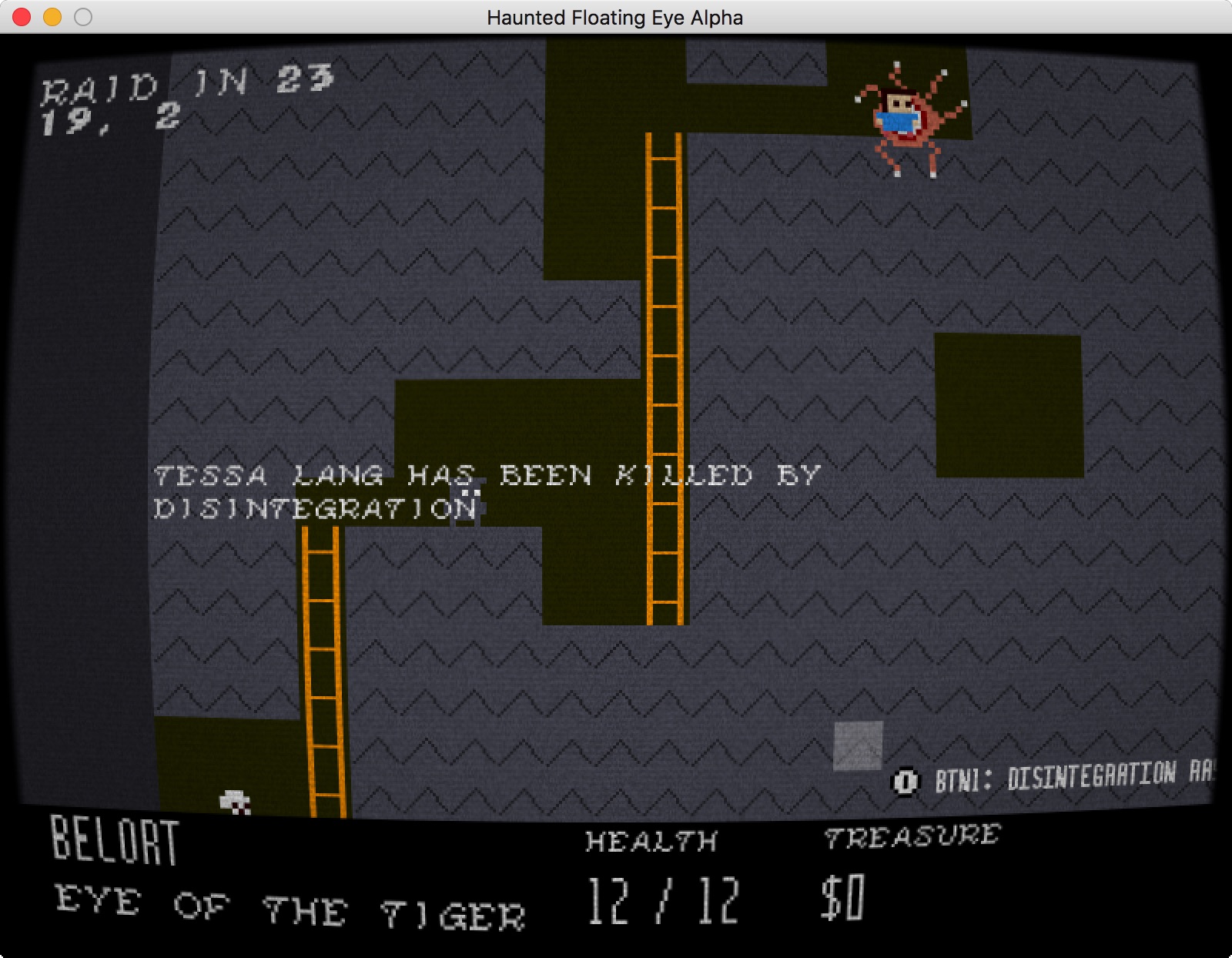 Merch

Thanks to our friends at Stickermule you'll soon be able to buy a cool button featuring a purple Haunted Floating Eye with the Eye of the Goat as a 1.5" button.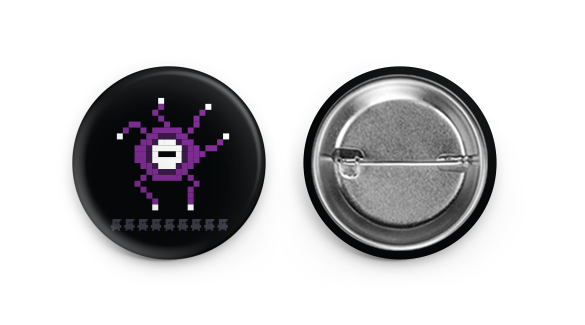 Get Haunted Floating Eye - Lair Defense