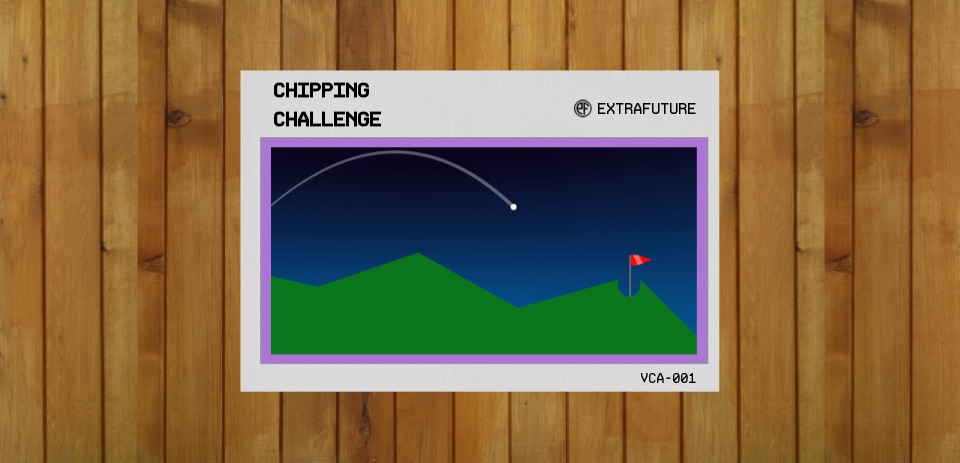 Chipping Challenge
A downloadable game for Windows, macOS, Linux, and Android
Chipping Challenge is a smooth physics-based meditative golflike designed to chill you out. Seemingly simplistic, the gameplay is just challenging enough to be rewarding and the multiple playfields, procedurally generated courses, and per-level wind make every single game different.
In Chipping Challenge failure is punished only in the mechanical sense. Particle effects float in the air when the ball hits the ground and the player has a persistent, swooshing, trail. The music and sound effects have likewise been chosen to put the player at ease.
Features
Single-screen golf levels with physics-driven ball movement
Start with 5 swings, gain 3 swings per level cleared, play until you run out
Other bonuses may increase your remaining swings
Per-level wind variations
5 playfield styles including Green, Moon, Beach, and Sweater Weather with more to come
Local all-time high score tracking
Lush, relaxing, background music and thematic sound effects
Controls
Click or tap and drag to shoot the ball
Right-click cancels aiming
Command+F = toggle full screen / windowed
Escape = Quit
Credits
This game was made possible with the support of my Patreon subscribers: Pork, David Demchuk, FRESHPOETIC , Ryan Cheevers, Nicholas Kovatch, Josh Millard, Elliot Harmon, Anthony Buffa, Travis Timm, Austin Neilson, Greg Schafer, Katie Oleson, Charles Nelson, Gary Jackson, Sandra Wirick, Jonah Edwards, and Jacob Ervin.
Game assembled by Phil Nelson with apologies to the excellent Desert Golf and sequel Golf on Mars.
Thanks to beta testers John Inacay, Charles Nelson, Derek Lipkin, Noah Maher, and Henry Nelson.
The music is Ambient Universe.
This game is based on the Endless Golf unity asset.